"I just don't get the tassel," Mike said after I decorated the living room wall with my first DIY Tassel Wall Hanging. "Are those really a thing?" I pulled up a number of tassel projects from Pinterest on the computer, assuring him that they are a bit of a thing.
He still shook his head in disbelief. Then he joked, "Watch, it will be one of your most-visited posts!" He was totally kidding, however I'm sure he secretly thought that the whole tassel thing would dissolve into oblivion because there are many other sensible and like-minded individuals who also don't get the tassel.
Well guess what? Tassels aren't going away any time soon: I have another DIY Tassel project featured today as a guest post over at Adventures of a Creative Girl. Sophie has a great blog and today I'm lucky enough to be featured there.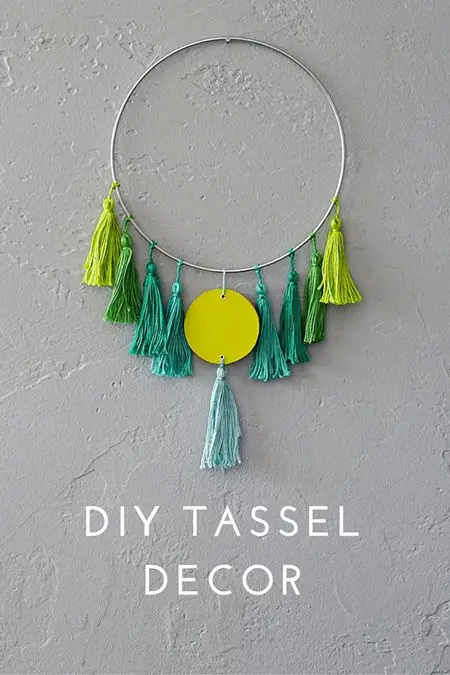 In the full-length post I share a tutorial for making tassels from embroidery floss, along with more pics and instructions to make these fun wall designs. Aren't they like jewelry for your walls? And best of all, embroidery floss comes in so many colors that your design options are endless. Head on over to Adventures of a Creative Girl to check it out!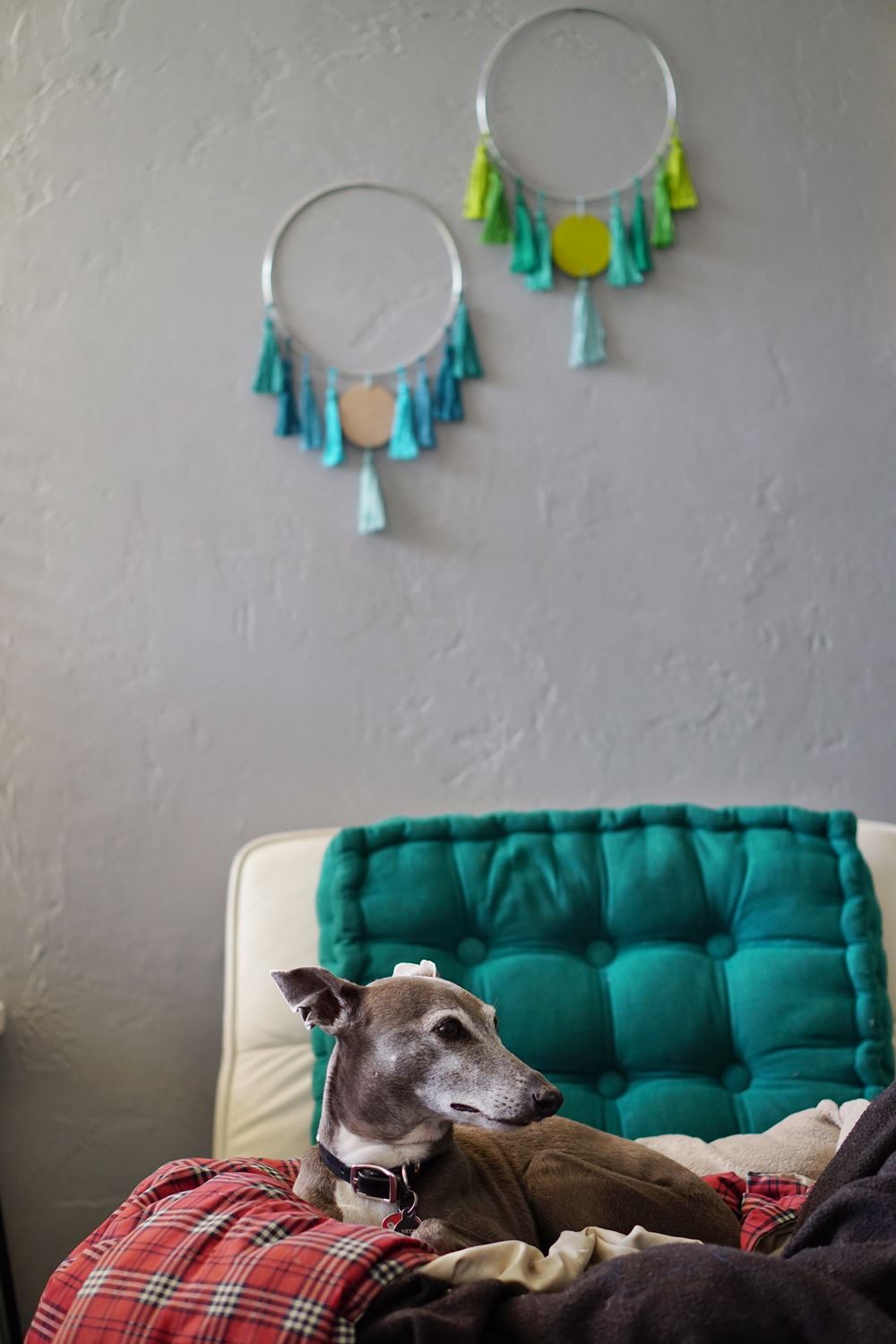 I think Nicco here is on Mike's side and is ambivalent about the tassel. Maybe with the exception of a Milk Bone tassel—now that's something he would enthusiastically support.