Want to make your host or hostess feel special? Give them something handmade! Check out these 5 Easy DIY Hostess Gifts for options that are thoughtful, heart-warming, and useful (no re-gifting here!).
Best of all, you can get them together in no time. Which is especially helpful when the Christmas chaos has gotten the best of you. In fact, most of these DIY Hostess Gifts can be made in less time than it would take you to run out and buy a bottle of wine!
5 Easy DIY Hostess Gifts (You can whip up last-minute)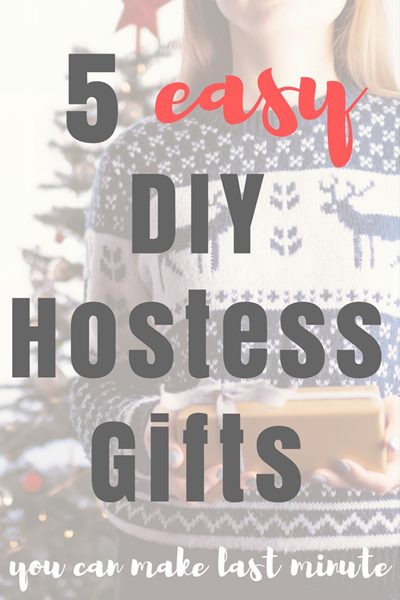 Make it easy for your hostess to fill their home with Christmas scent. It comes with fresh orange, though if you want to, you can dry the orange ahead of time for a more long-lasting package. Add to a simmering pot of water to bring that something special to any holiday occasion. Your hostess will love it.
Who wouldn't love a little hydrating self-care throughout the holidays? This DIY Body Butter is easy to make. Just pop some in a jam jar and add a personalized label and you're all set!
Of course, I had to add something boozy to the list! My grandmother used to make homemade Kahlua every year, but the richness and absolute decadence of Baileys Irish Cream was always my preferred choice for sipping after dinner, instead of dessert. Or add a touch to your coffee on Christmas morning for a super special treat. Indulge your host or hostess this year!
Does your host have a pooch or two? Stand out from the usual hostess gifts by bringing something homemade for their furry family–what host wouldn't be charmed?
OK, so this one needs to bake for a little while, but it's still quick and easy! And if you don't have the dog bone cookie cutter shape, rectangle works just fine too.
Give the gift of flowers and fragrance in the New Year with some flower starts. There's nothing I love more than Narcissus in January to help with the winter blahs. Plus I'm sure you have some extra vases or bowls around you can use–if not, a quick trip to the thrift store will provide tons of options. Dress up your vase or glass with some pretty ribbon and you're all set!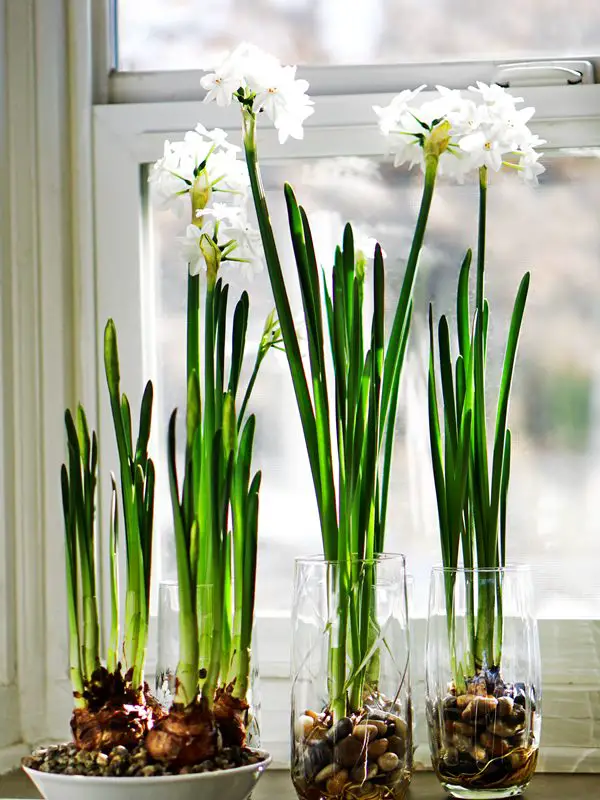 Boom! Crush the holidays with these DIY Hostess Gifts. Reciprocate your host or hostess's generosity and show off your handmade fabulousness this holiday. When things can get hectic and crazy, personal touches like these that come from the heart really stand out and remind us what the holidays are about.
And the absolute best part of making these gifts is that you can double your efforts and have some leftovers for yourself! (Baileys I'm looking at you!)
Which one will you try?