Summer is coming fast and outdoor living and celebrating is here! Make a BIG impact on your occasions with a DIY Hand Lettered Pallet Sign.
Last year a friend asked me last year to do a menu sign for a local fundraiser. The event includes a silent auction and dinner that takes place at a nearby cattle ranch. She sent me a photo that served as the inspiration for our pallet menu. (source unknown)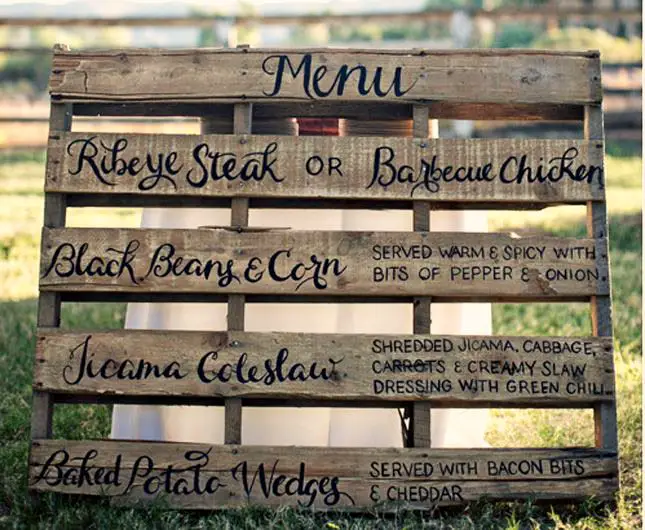 How perfect is that for a ranch event? But these signs are really great for any outdoor occasion: graduations, rustic weddings, 4th of July parties, heck, even garage sales! And best of all it's pretty much free!
Here are some tips for making your own! Continue reading…